Sport takes to the street in the season's outspoken extras of every shape and size
GUCCI belt bag. $1605. Flashtrek sneaker. $1890. Backpack. $1310.
VALENTINO
BALENCIAGA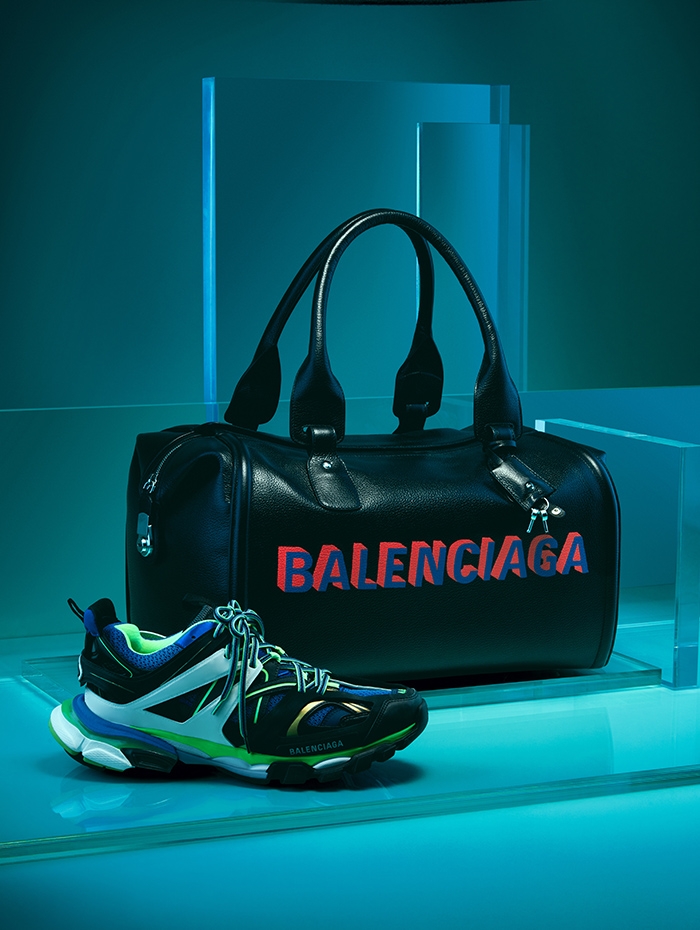 VALENTINO nylon messenger bag with VLTN patch. $1720. Cowhide trekking boot with rubberized VLTN logo. $1670. Both in black.
BALENCIAGA Track sneaker in blue, orange, and green. $1205. Leather large duffle bag with Balenciaga logo in black. $4190.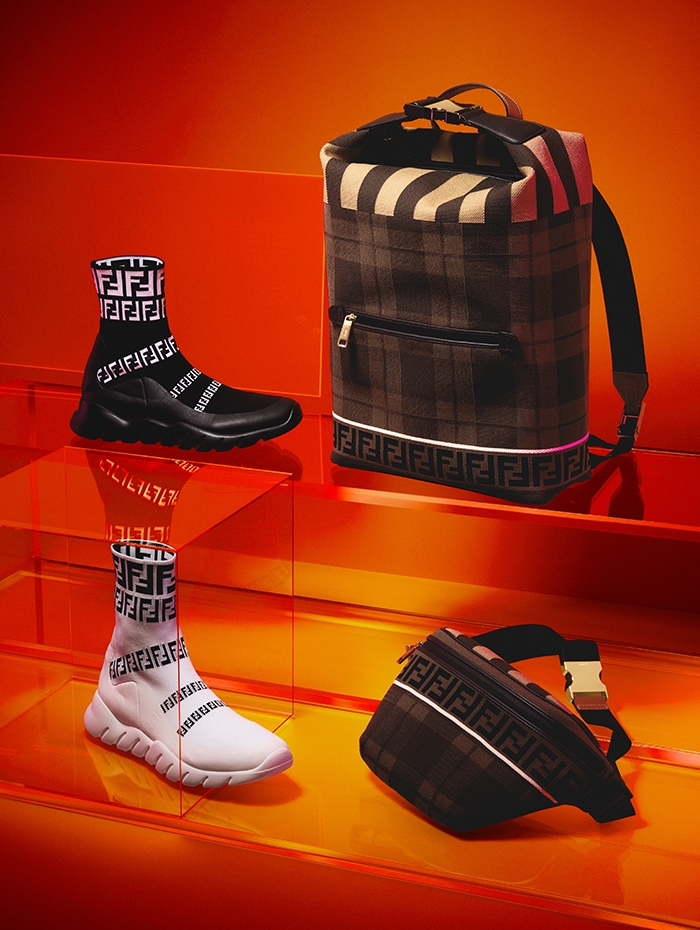 FENDI
LOUIS VUITTON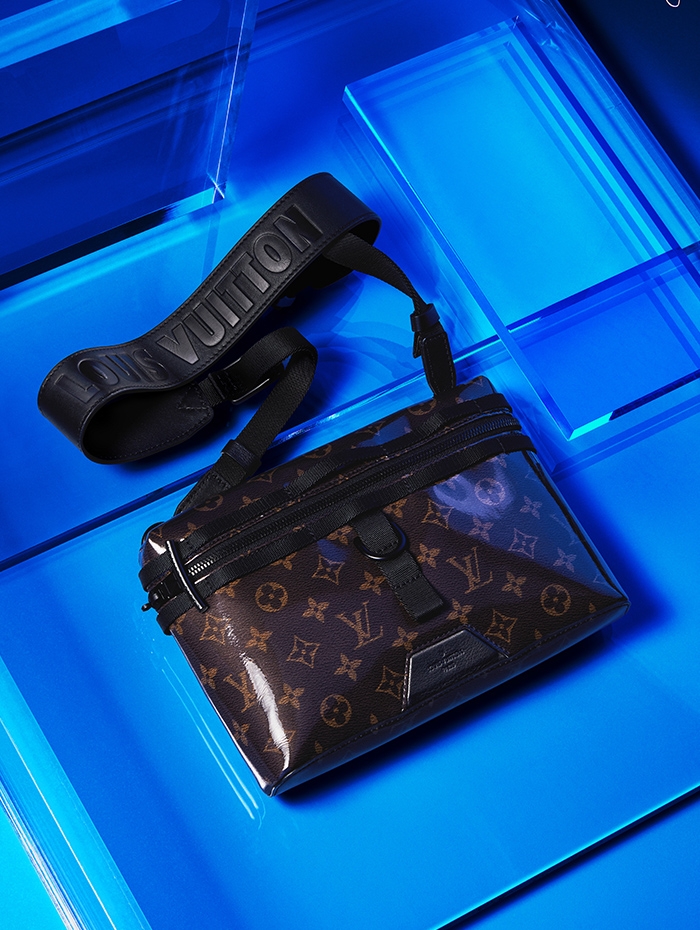 FENDI calf leather and polyester sock sneaker with FF detail in black or white. $950 each. Backpack. $2790. Belt bag. $1690. Both in brown FF check.
LOUIS VUITTON Messenger PM bag monogram glaze. $2940.
PRADA
FENDI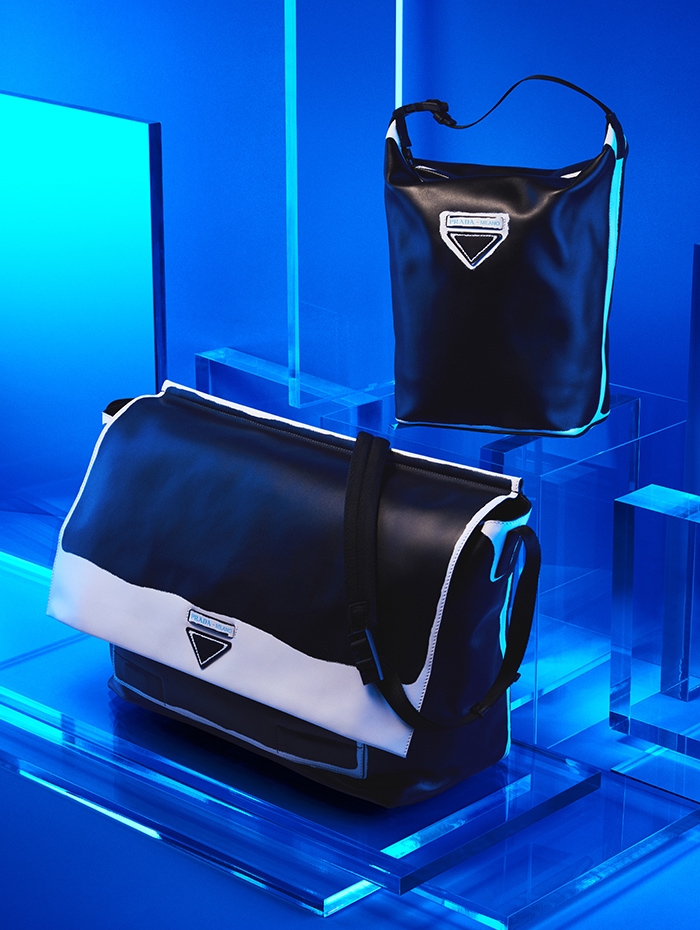 PRADA WRK sneaker in nero or bianco. $965 each.
LOUIS VUITTON Grace Lux crossbody bag. $3010. Grace Lux bag. $1270. Both in bianco and nero leather. Available by request at Prada boutiques.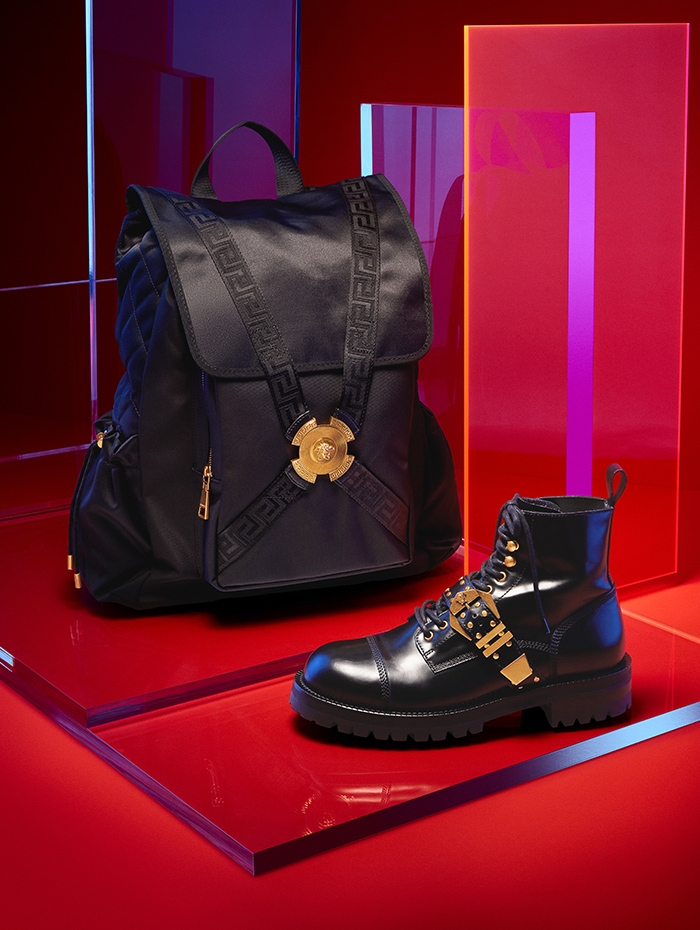 VERSACE
VERSACE silk backpack with harness buckle. $3200. Leather boot with strap buckle. $2150. Both in black.