Kick off the season with Joan Smalls and the best black and white fashion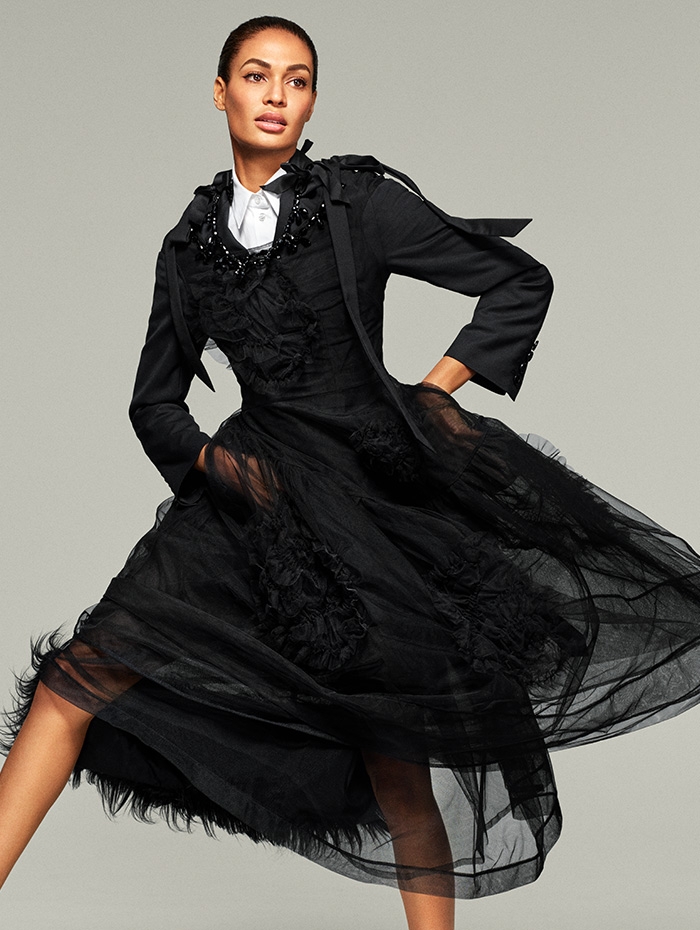 Simone Rocha
Chanel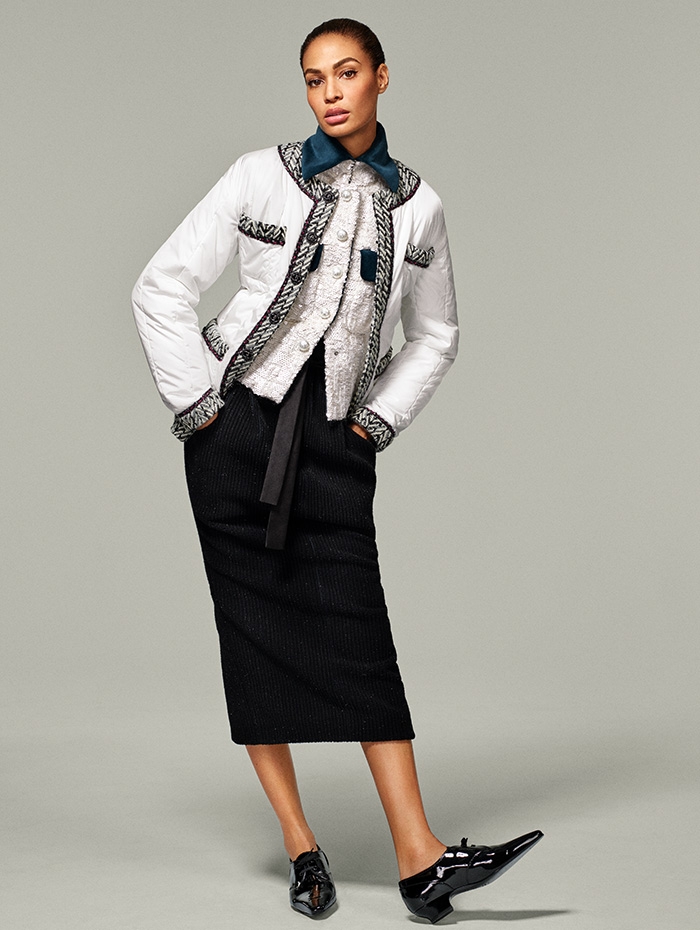 Simone Rocha Straight blazer with shoulder bow in black and charcoal. $1865. Short sleeve dress with rose embroidery in black. $2245. Poplin long sleeve shirt with bead embroidery in white. $605.
Chanel Polyamide toile jacket in white. Embroidered sequins jacket in silver. Iridescent ribbed velvet skirt in black. Patent calfskin lace up shoe in black. Prices available upon request.
Jil Sander
Giorgio Armani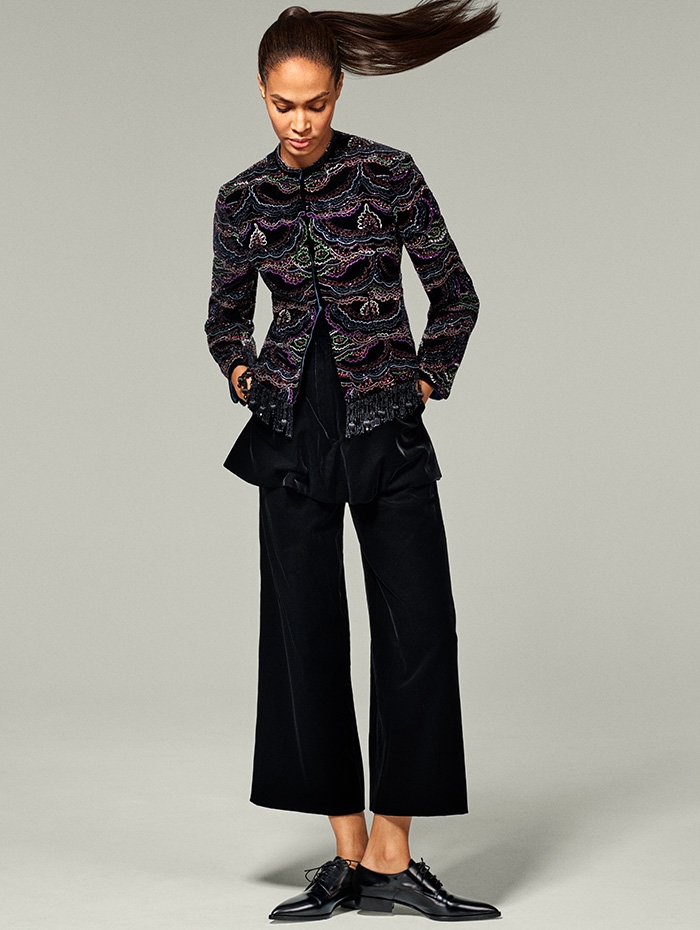 Jil Sander Cashmere Nehru collar coat with sculpted sleeves and smocked cuffs in ivory. $8030.
Giorgio Armani Hand-embroidered jacket. $18,395. Pant. $3295. Both in black and multi velvet.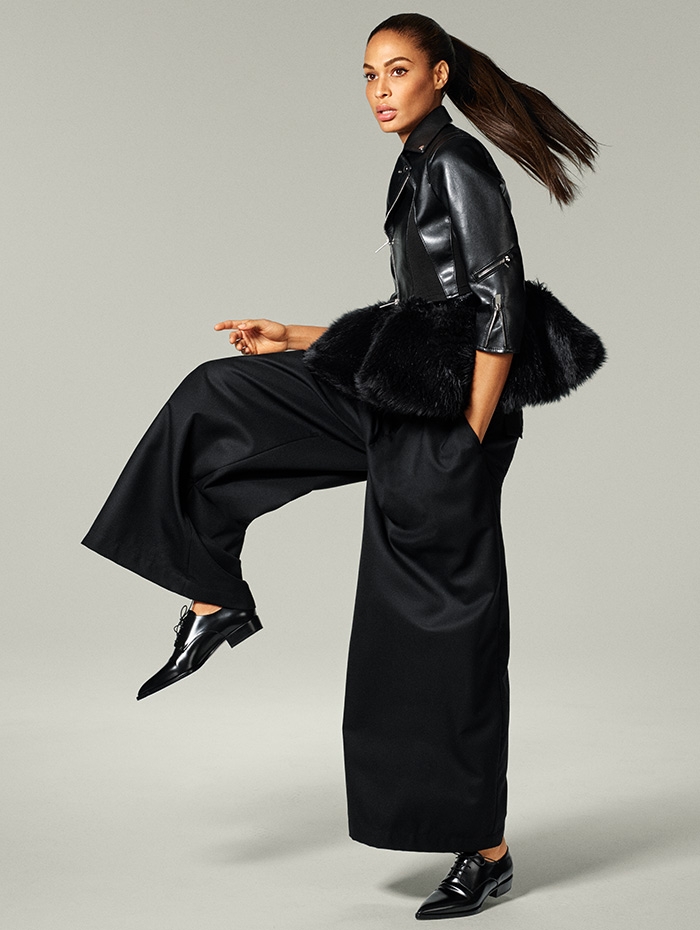 Noir Kei Ninomiya
Loro Piana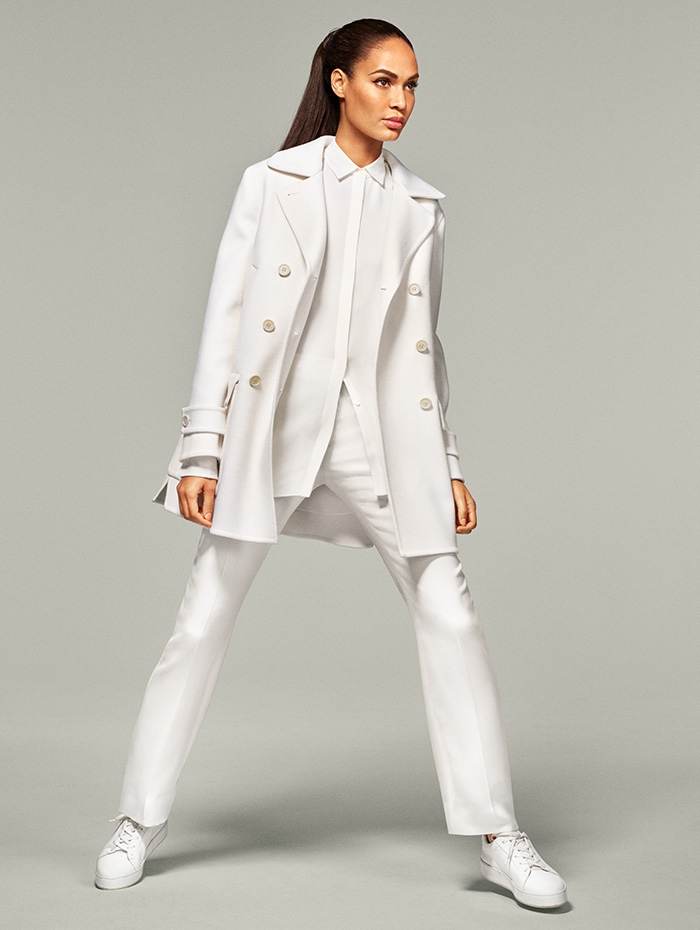 Noir Kei Ninomiya Faux leather and wool biker jacket. $1150. Lamé and faux fur short sleeve top. $830. Wool gabardine high waist pant. $865. All in black.
Loro Piana Baby double cashmere Maxfield coat. $9990. Matte silk Joselyn 18 shirt. $1770. Matte silk Darren pant. $2500. Leather Nuages sneaker. $1430. All in white.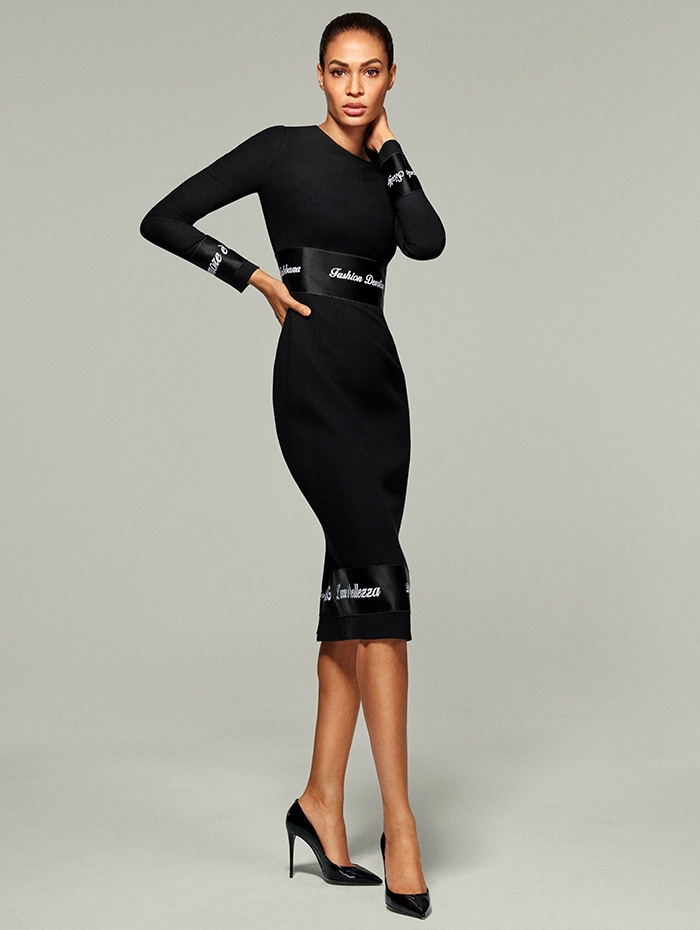 Dolce & Gabbana
Fendi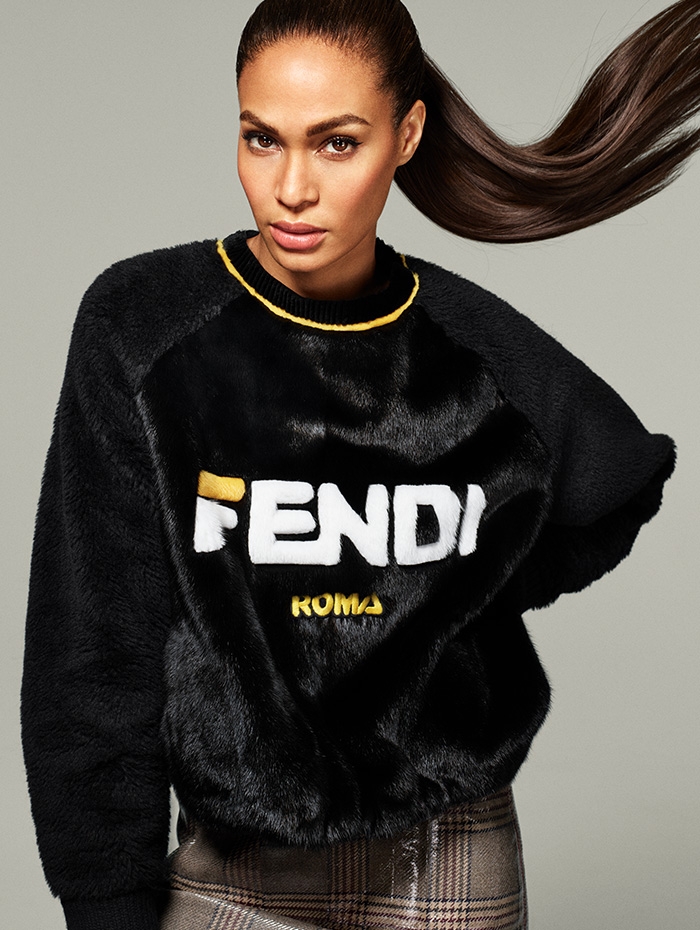 Dolce & Gabbana Sheath dress with logo ribbon in black. $3395.
Fendi Mink Fendi Mania sweater in black. $9500. Mini skirt in glazed Prince of Wales print. $1590.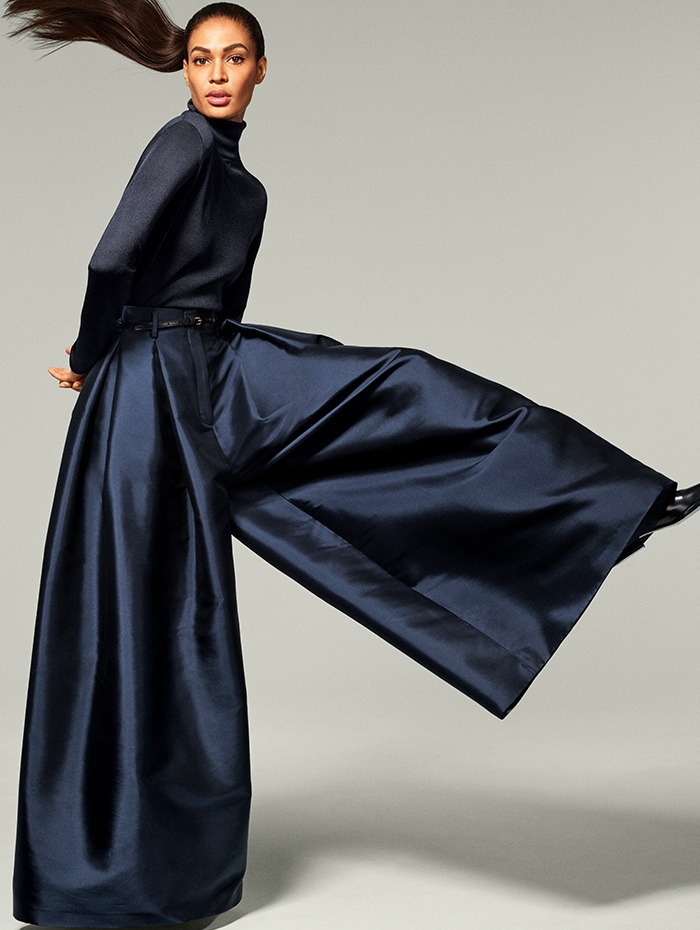 The Row
Gucci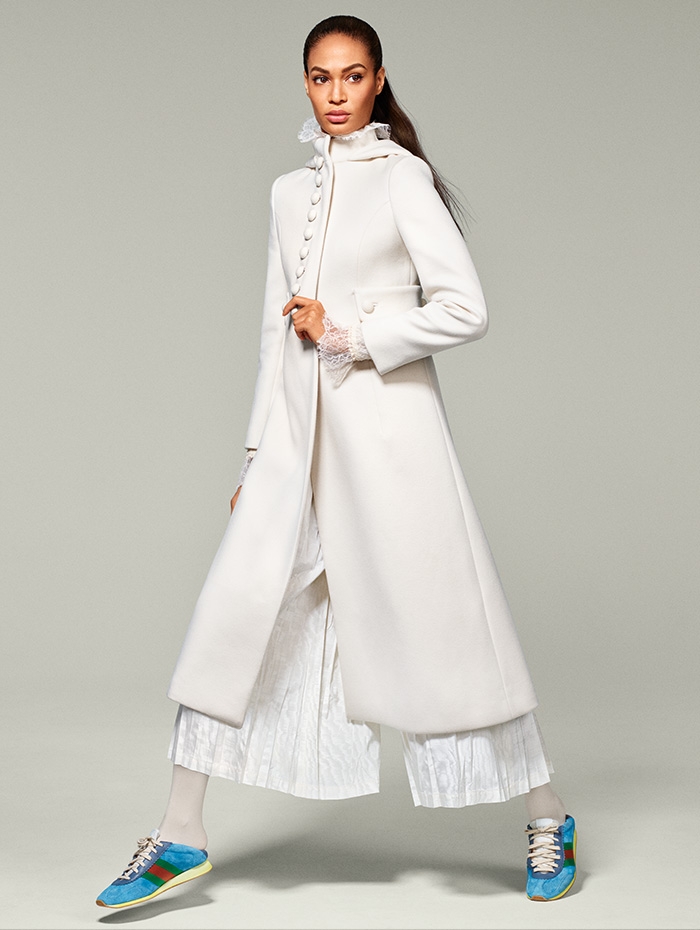 The Row Fine silk Maliph long sleeve turtleneck in blue. $1850. Silk mikado Garcia wide leg pant in navy with black leather belt. $3900.
Gucci Single-breasted high neck long coat with hood and martingale detail on sides. $4730. Suede Rocket sneaker with stripe in blue. $895.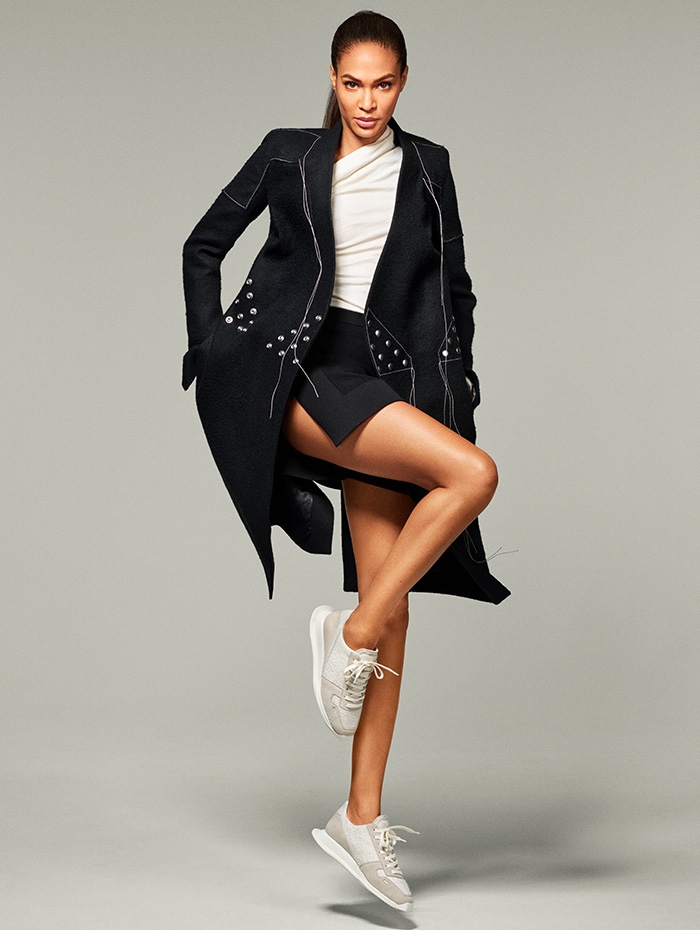 Rick Owens
Loewe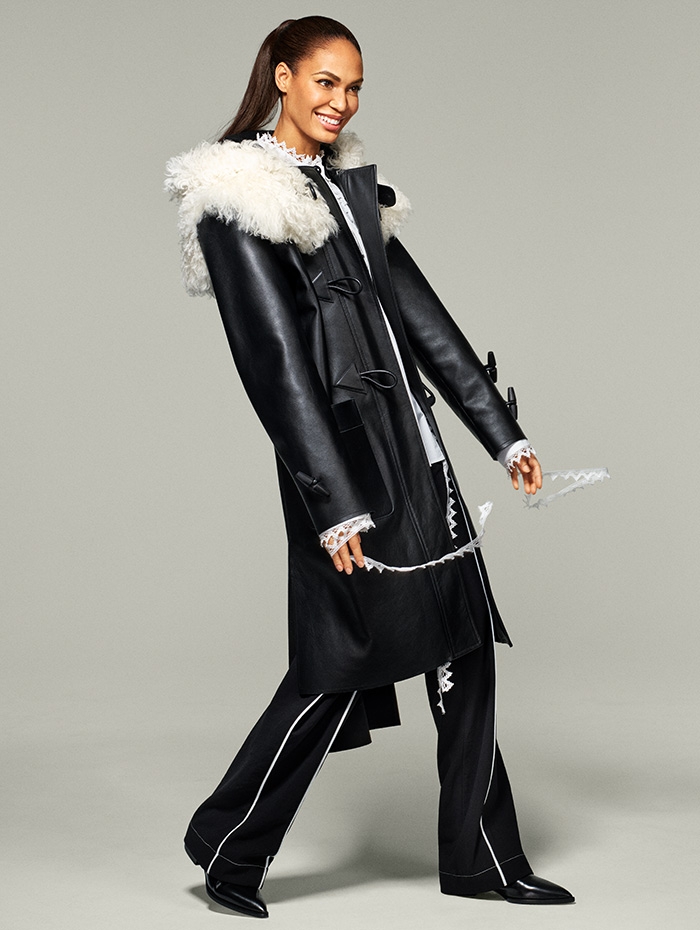 Rick Owens Soft snap coat in black. $4060. Silicone jersey one-shoulder tee in white. $380.
Loewe Shearling hood duffle coat in black and natural. $8450. Lace cotton trim blouse in white. $1190. Piping trouser in black and white. $850.