Brighten up with Mariacarla Boscono in Fall's personality-filled outerwear
CHANEL faux fur, cashmere, and mohair jacket in brown, beige, and gold. Iridescent knit dress in pale pink, gold, and charcoal. Prices available upon request.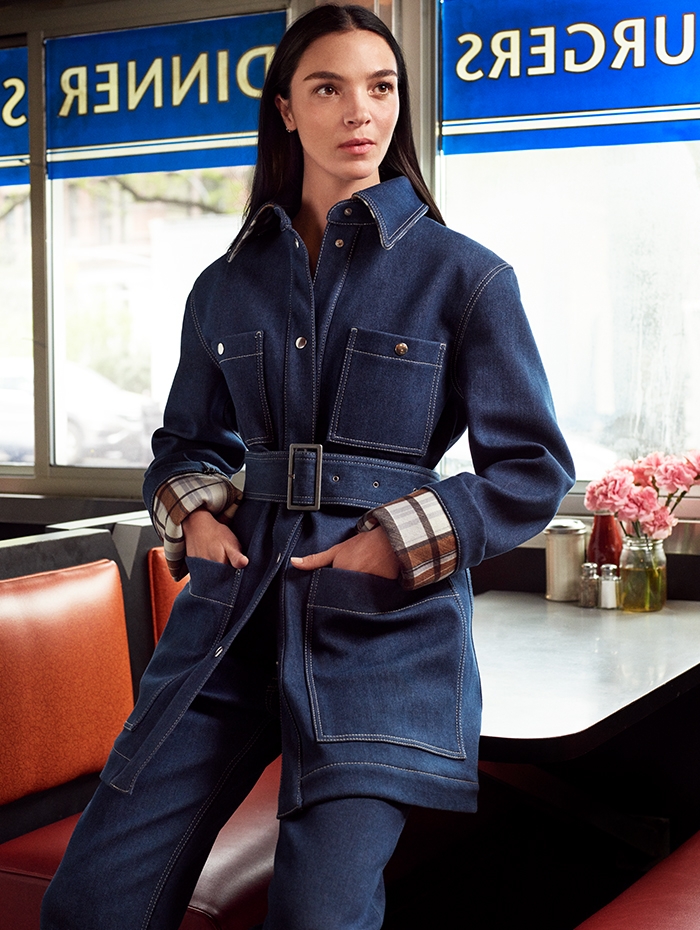 ACNE STUDIOS
CALVIN KLEIN 205W39NYC
ACNE STUDIOS Pocket jacket. $1050. Pant. $630. Both in blue denim and brown plaid.
CALVIN KLEIN 205W39NYC calf leather coat in leopard print. $11,600. Cotton gabardine and resin coat in black. $3600. Balaclava hat in multi. $350.
MAX MARA
AKRIS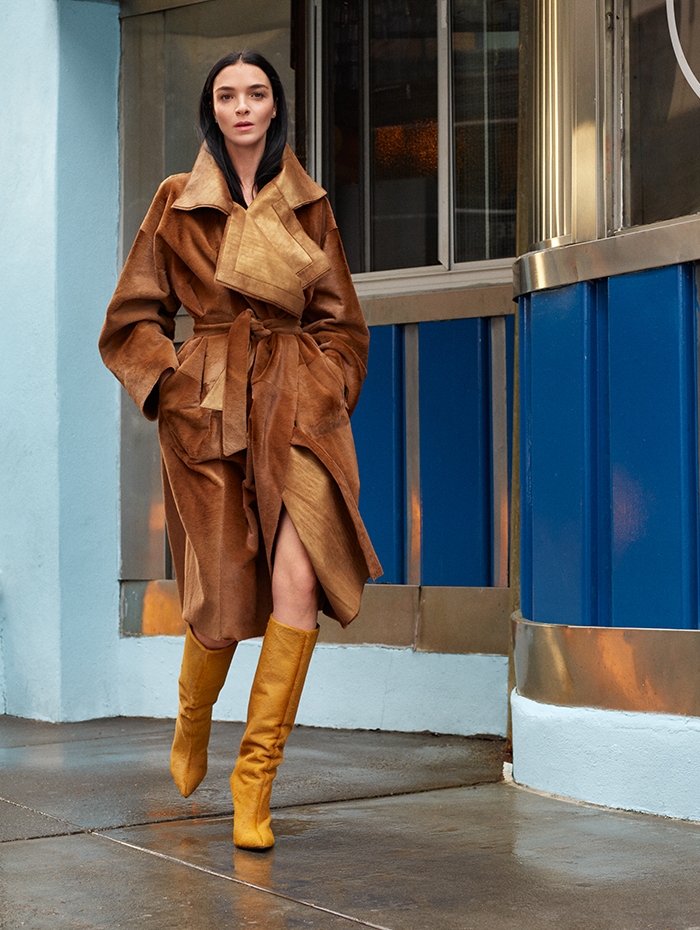 MAX MARA virgin wool and Suri alpaca jacquard coat in leopard print. $4150. Cotton jersey graphic tank in black. $295. Virgin wool and cashmere pencil skirt in black and beige Prince of Wales plaid. $745.
AKRIS kangaroo reversible coat in khaki. $10,350.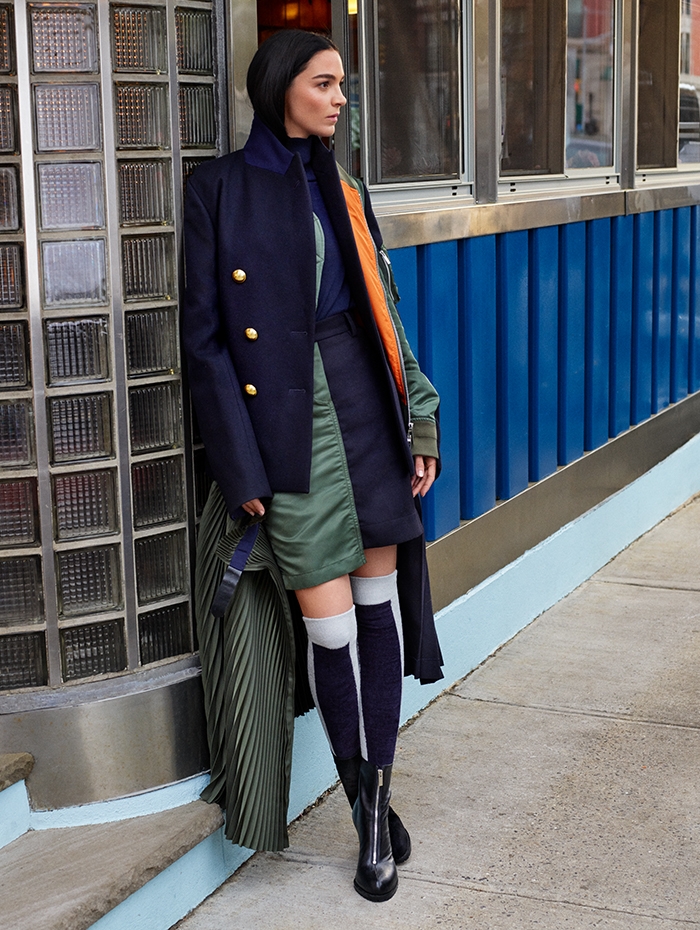 SACAI
DRIES VAN NOTEN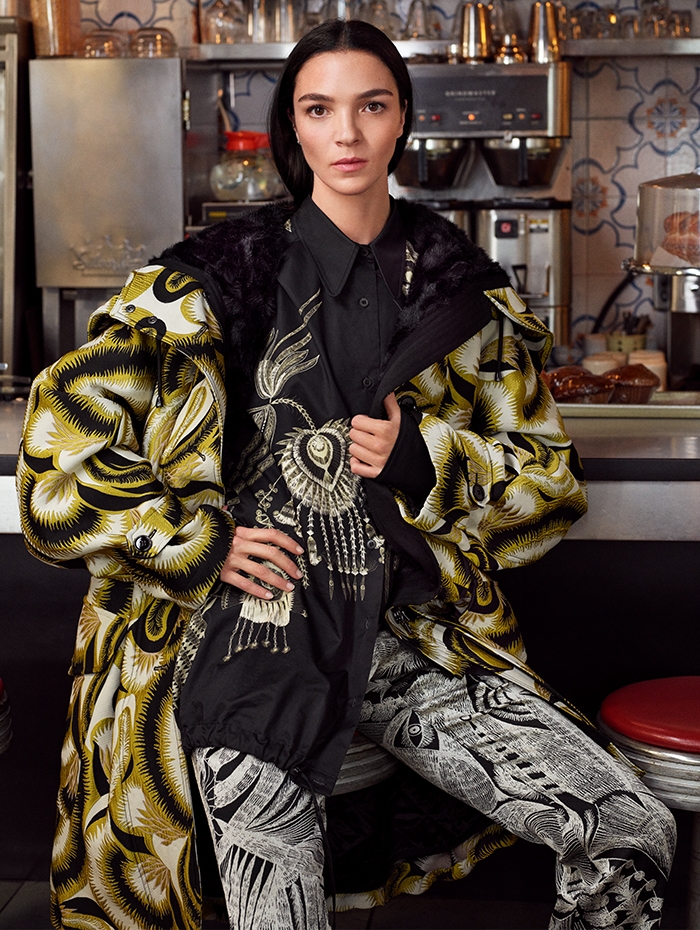 SACAI Hybrid coat. $2380. Pleated skirt. $1470. Both in navy Melton wool and khaki mixed polyester.
DRIES VAN NOTEN printed jacquard Verleri coat in yellow. $3610. Cortez shirt with feather embroidery in black. $1200. Paola pant in black. $855.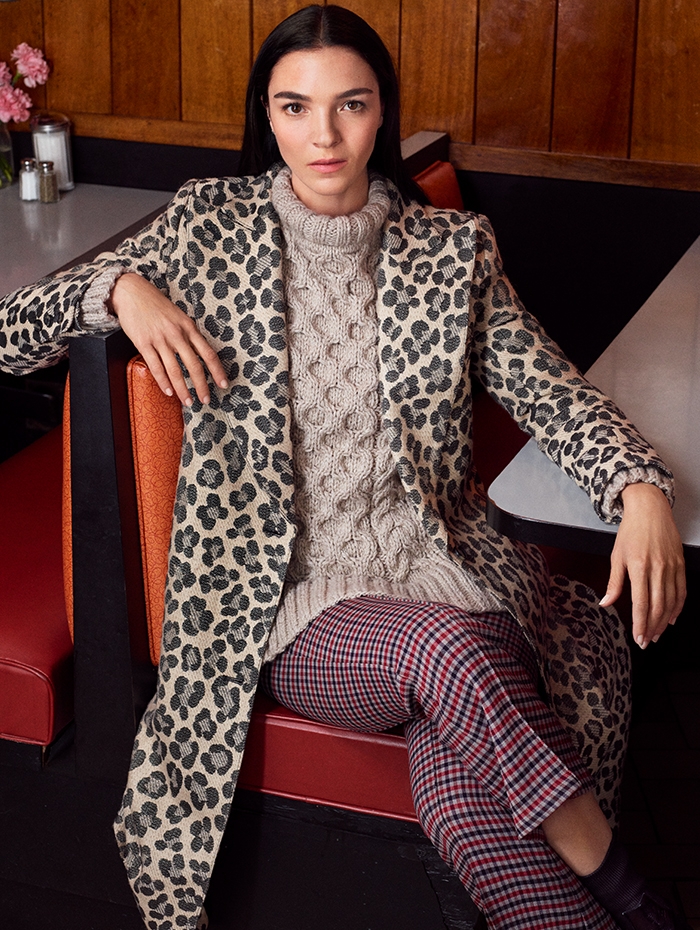 SMYTHE
AGNONA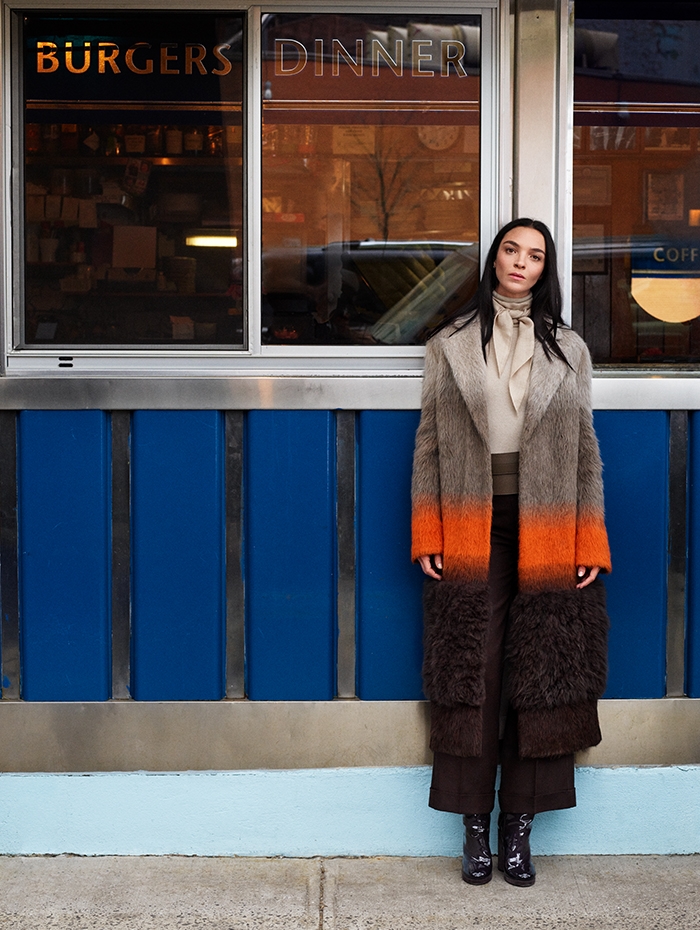 SMYTHE peaked lapel coat in Buff Leopard print. $1195. Cable knit crewneck in putty. $525. Pull on cropped kick pant in Sherlock check. $495.
AGNONA alpaca and wool degrade jacquard coat with shearling insert. $8750. Cashmere ribbed turtleneck in almond. $1190. Wool straight leg trouser with cuff in praline. $1250.