Skip to content
Skip to navigation
This website uses cookies for web analytics, to properly service our customers and for marketing purposes. The cookies may be set by us or by a third party provider whose services we have retained. You can block cookies at any time by changing the settings of your web browser. By continuing to use this website, you consent to our use of cookies on this website. Holt Renfrew's Privacy Policy
Store Events
Come join us!
No events at this time. Please check back for new events!
Bisous Beads Gift with Purchase
Prime Bisous Beads
Come shop our Spring/Summer collection, and receive a special Bisous Beads phone charm with your contemporary womenswear or accessories purchase of $600 or more.* Venez magasiner notre collection printemps-été et recevez une breloque pour téléphone Bisous Beads spéciale avec votre achat de 600 $ ou plus de vêtements pour femme ou d'accessoires de mode contemporaine*.
* Qualifying purchases in contemporary womenswear and accessories on a single transaction of $600 or more excluding outerwear. One gift per customer, approximate retail value of gift is $50. Offer is available on May 27-29, 2022, while quantities last, at Holt Renfrew Bloor. Limited quantities of Bisous Beads phone charms available – 50 in total. Offer not available online. * Achats admissibles de vêtements pour femme et d'accessoires de mode contemporaine dans une même transaction de 600 $ ou plus, à l'exception des vêtements d'extérieur. Une prime par client, d'une valeur au détail approximative de 50 $. Offre en vigueur du 27 au 29 mai 2022, jusqu'à l'épuisement des stocks, au magasin Holt Renfrew rue Bloor. La quantité de breloques pour téléphone Bisous Beads est limitée à 50. Offre non valable en ligne.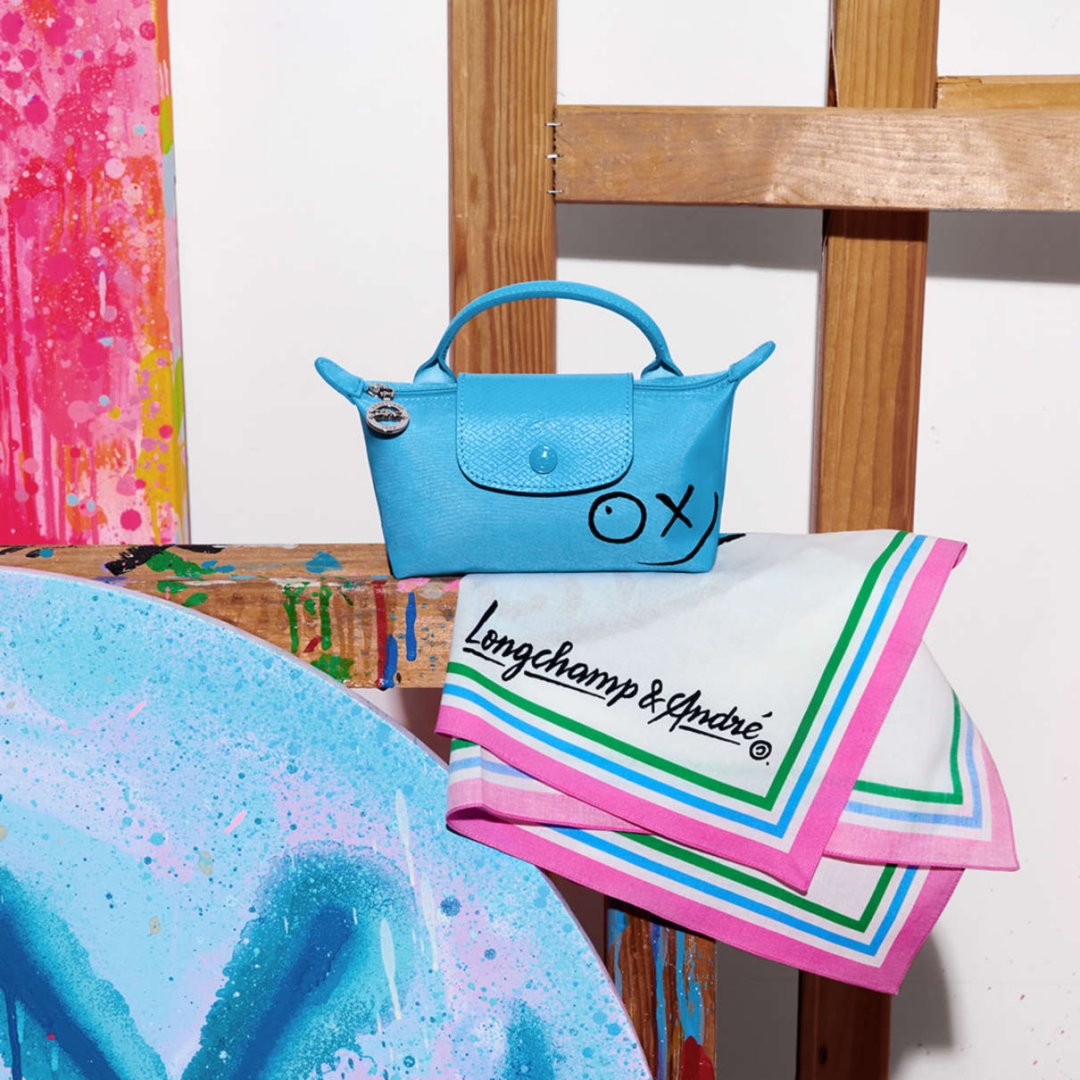 Longchamp X André Pop-Up
Boutique éphémère Longchamp X André
Discover the energetic collaboration between the storied French brand and Parisian street artist, André Saraiva. Using the iconic Longchamp bags as a canvas for creativity, André's jaunty Mr. A character spreads humour and happiness throughout the collection.

#OnlyatHolts Découvrez la vivifiante collaboration entre la célèbre marque française et l'artiste de rue parisien, André Saraiva. Décorant les iconiques sacs Longchamp, le joyeux personnage Monsieur A d'André répand humour et joie sur toute la collection.

#UniquementchezHolt
HOLT RENFREW OGILVY May 2 to 29 L'espace Holt on Main
HOLT RENFREW OGILVY Du 2 au 29 mai L'espace Holt au rez-de-chaussée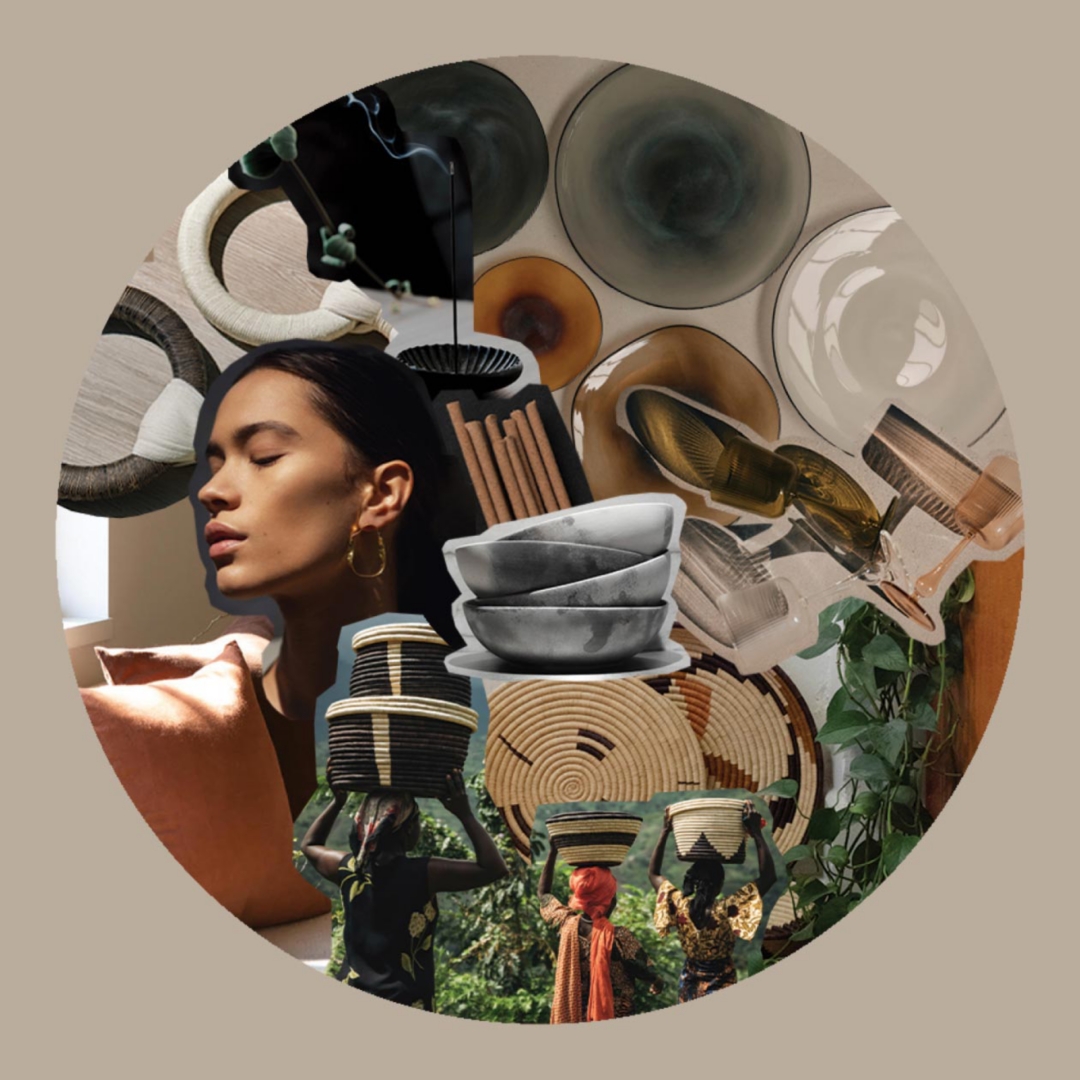 Obakki X H Project Global Market
Obakki X Projet H Marché global
Immerse yourself in a world of thoughtful homewares at the Obakki pop-up market, filled with artisan-made pieces that will accent your home beautifully. Plongez au cœur de l'univers Obakki et visitez le marché éphémère pour trouver des produits raffinés pour la maison et des objets d'artisanat qui mettront votre décor en valeur.
Holt Renfrew Vancouver & Online
April 18 to May 25 On Main
SHOP NOW
Holt Renfrew Vancouver Complimentary jewellery engraving April 30 & May 1 | 2 – 6 PM Complimentary plant potting May 7 & 8 | 2 – 6 PM
Holt Renfrew Vancouver Gravure de bijoux à titre gracieux Les 30 avril et 1er mai | De 14 h à 18 h Empotage de plantes à titre gracieux Les 7 et 8 mai | De 14 h à 18 h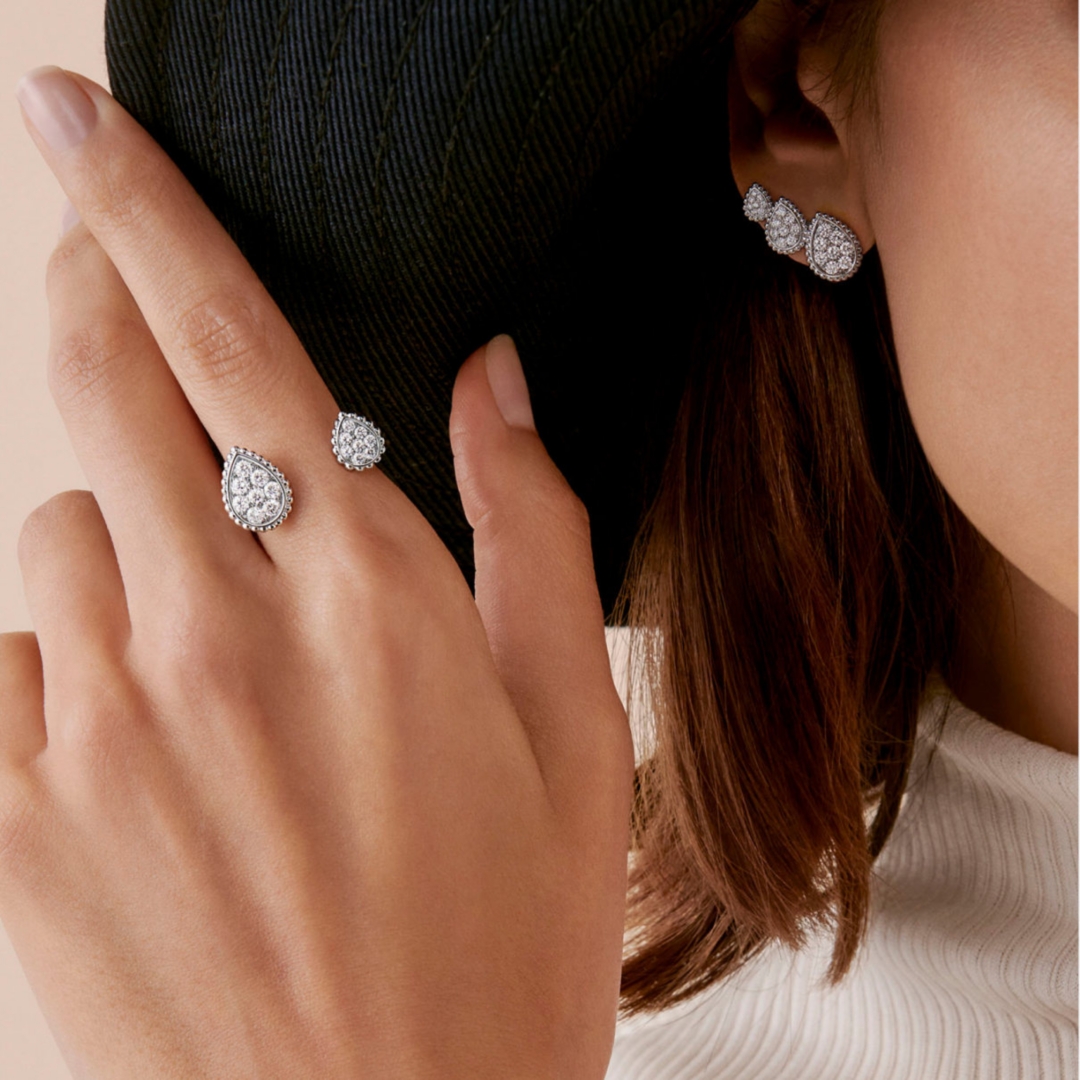 Boucheron Trunk Show
Présentation exclusive Boucheron
We're pleased to invite you to experience and shop the storied, iconic, and brilliant world of La Maison Boucheron during their seasonal trunk show. Featuring the Animaux de Collection and pieces from the Serpent Bohème, the joyful, artisan jewelry will dazzle and delight. By appointment only, kindly RSVP below. Nous sommes ravis de vous convier à découvrir l'univers séculaire, emblématique et merveilleux de la Maison Boucheron lors d'une présentation exclusive saisonnière. Au programme : des créations des gammes Animaux de collection et Serpent de Bohème qui incarnent l'esprit libre et le savoir-faire des artisans. Sur rendez-vous seulement, veuillez RSVP ci-dessous.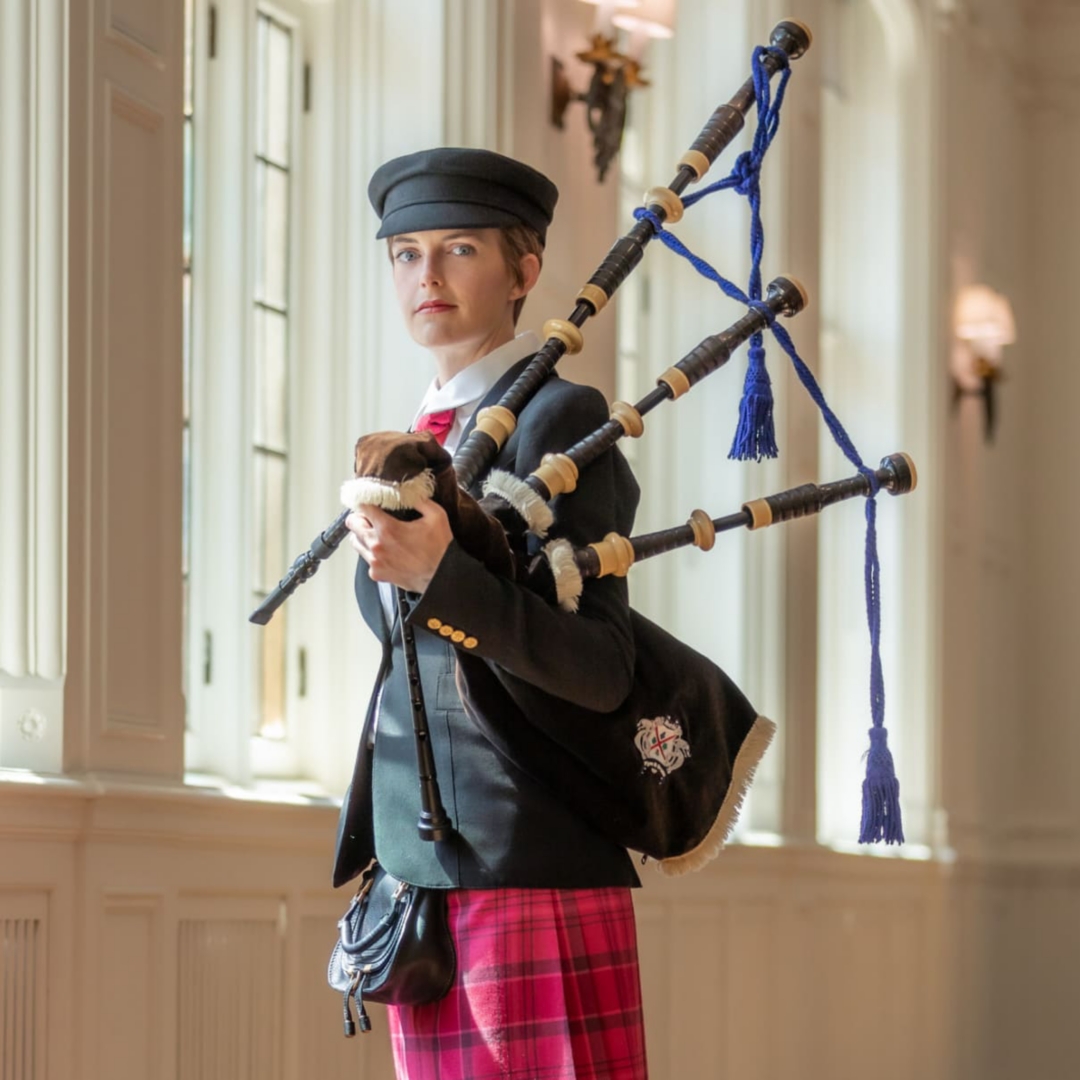 Bagpiper Performances
Prestations de notre cornemuseuse
Join us at Holt Renfrew Ogilvy throughout the year to enjoy special performances by local bagpiper Jenna Dennison. Visitez Holt Renfrew Ogilvy tout au long de l'année et profitez de prestations spéciales par la cornemuseuse locale Jenna Dennison.
HOLT RENFREW OGILVY Saint Patrick's Day: March 17 Tartan Day: April 6 Good Friday: April 15 May 19 at 2 PM Grand Prix: June 16, 17 & 18 at 5 PM Saint-Jean-Baptiste Day: June 23 Canada Day: June 30 Thanksgiving: October 10 Holiday 2022 Launch: November 1 Remembrance Day: November 10 Black Friday: November 25 Saint Andrew's Day: November 30 Holiday Saturdays: November 12, 19 & 26 December 3, 10 & 17 Christmas: December 23
HOLT RENFREW OGILVY Fête de la Saint-Patrick : le 17 mars Jour du tartan : le 6 avril Vendredi saint : le 15 avril Le 19 mai à 14 h Grand Prix : les 16, 17 et 18 juin, à 17 h Fête nationale du Québec : le 23 juin Fête du Canada : le 30 juin Action de grâce : le 10 octobre Lancement des fêtes 2022 : le 1er novembre Jour du Souvenir : le 10 novembre Vendredi fou : le 25 novembre Fête de la Saint-André : le 30 novembre Samedis des fêtes : Les 12, 19 et 26 novembre Les 3, 10 et 17 décembre Noël : le 23 décembre