MEMENTOS IN TIME
Zahava's Jessica Hendricks Yee forges the past and present with her stunning heirloom jewellery
There's moments in life that just stand out. Maybe they're not the biggest, like a wedding, or the birth of a child, but they are defining moments nonetheless, and in the end, shape who we are. Zahava founder, Jessica Hendricks Yee, experienced a few of those moments, from learning the jewellery trade in her mother's shop, to embracing indigenous cultures and spirituality while teaching English in South East Asia, to launching The Brave Collection and empowering women against human trafficking.
Remembering these moments, or rather, etching their powerful stories in fine jewellery designed to be cherished and shared through generations is what Zahava is all about. A step into the past where exploration of identity and spiritual connection not only survive in our modern world, they're treasured.
In anticipation of her November 8 to 11 Pop Up With Customization at Holt Renfrew Bloor Street, we spoke to Jessica about starting Zahava, the importance of symbolism, and forging together the past and present in a stunning collection of heirloom jewellery.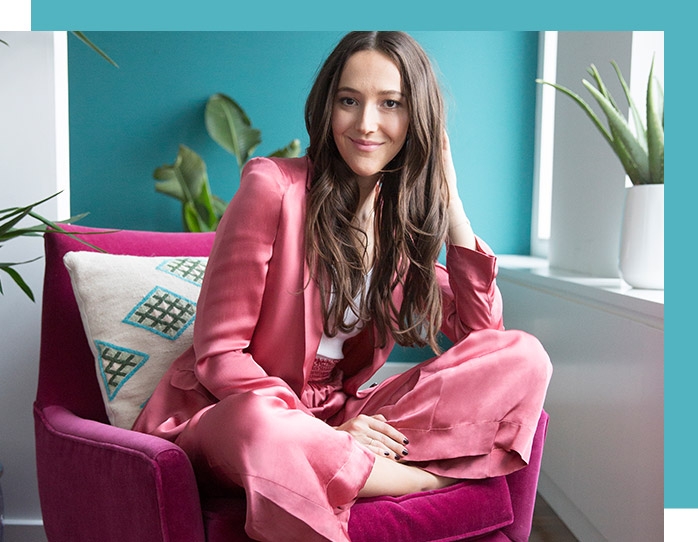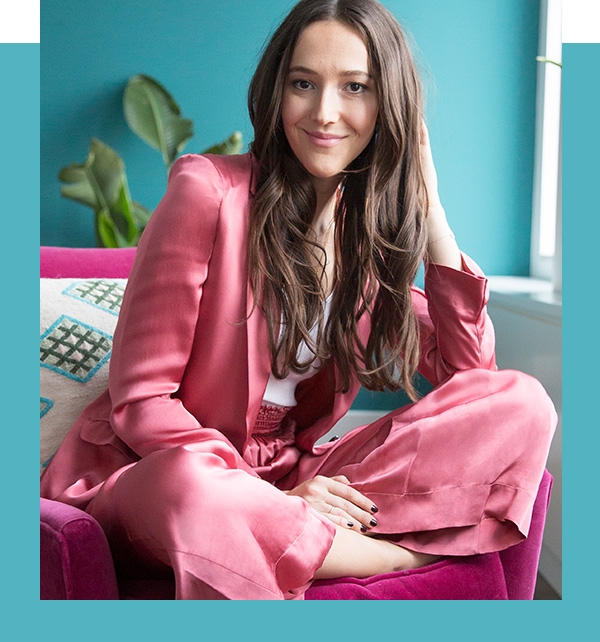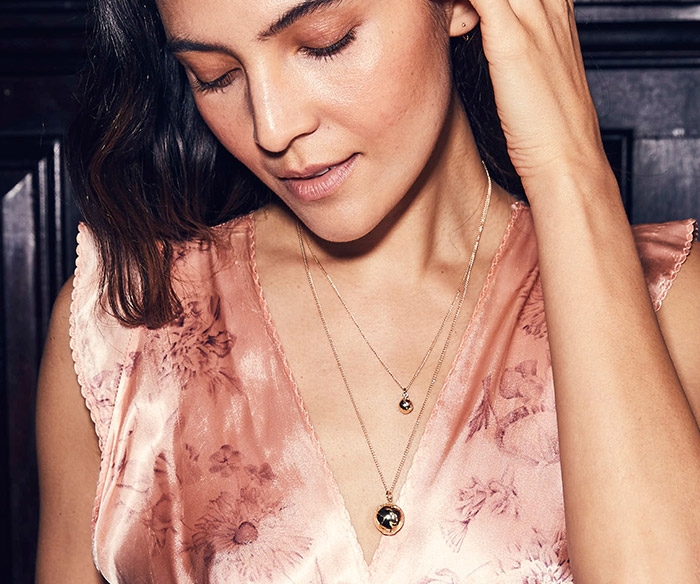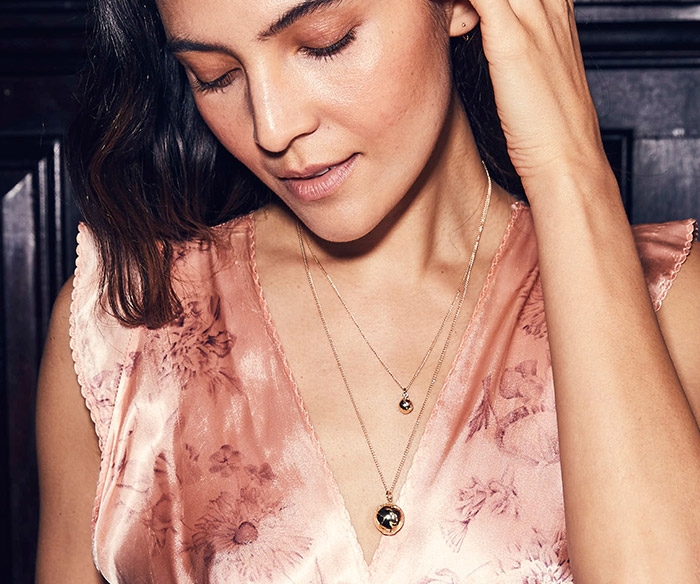 H Project has carried your line The Brave Collection for some time—how and why did you decide to start another line?
I got married about two years ago and my family is mixed but predominately Jewish, my husband's family is Chinese American so our wedding was this feast of symbolism and ritual. It felt daunting at the beginning because there were different ways of doing things traditionally and we don't fit within any of those boxes. Later it transitioned to a feeling of being so grateful to have so many different parts of our lineage to pull from. So I got thinking about all the rituals and the symbols from the past, how beautiful they are and how relevant they are to today. And thinking about heirlooms and what are the pieces that get passed down, how an object can mark a moment like a wedding and hold a piece of that in it.
Tell me more about how Zahava pieces are made in Tel Aviv, Israel.
The cool thing about Tel Aviv is that it is a young city of artists with a huge gay pride and graffiti culture. A lot of symbolism we feature in our pieces come from there too—like the camel or the olive branch—that just feels worldly to me. It's just so different from where I grew up, and I kind of liked the idea of collaborating with metal smiths in Tel Aviv because there's this connection to something ancient which is just so fascinating. In New York, it just feels like it's still a new culture because we don't have the sense of ancient heirlooms that other families and countries have, which is what inspired me.
How did you decide on the symbols used on the Token Necklace?
Each of them has meaning to a lot of different cultures, so I really wanted to use symbols that were universal. In my life I have this interest in Buddhism and Judaism, and I really wanted to share a piece of my life and what my story is, but I also really wanted to create pieces that are universal and can feel personal to other people for different reasons.
What's the Golden Atlas and what was your inspiration behind it?
The Golden Atlas is a globe-shaped pendant that you can customize with a diamond placed on the globe, wherever you want. I was on this camping trip just outside of Marrakesh, and it was so beautiful and I just felt so aligned and at peace, so clear minded, and I wanted to capture that moment forever. I wasn't sure how to do it. I thought should I get a tattoo to have this moment with me, and that's when the idea for the Golden Atlas came—to take a pendant and put a little diamond in Marrakesh to keep that energy with me always.
"I wanted to work with symbols that were a little more unique, like they're from another time and place to connect you back to something mystical and bigger than yourself."
– Jessica Hendricks Yee, Founder, Zahava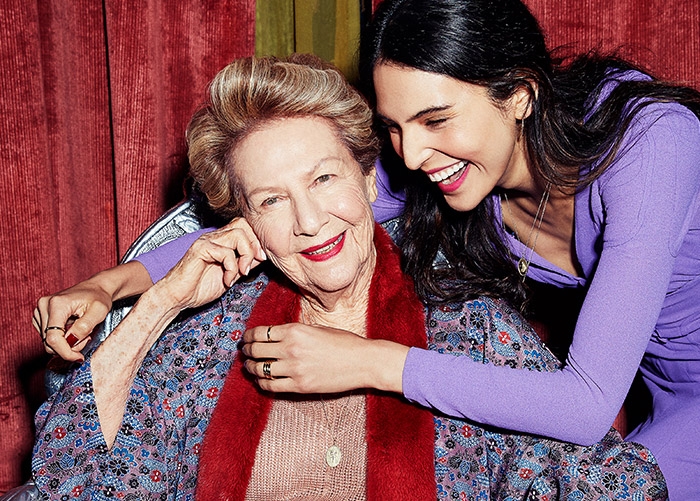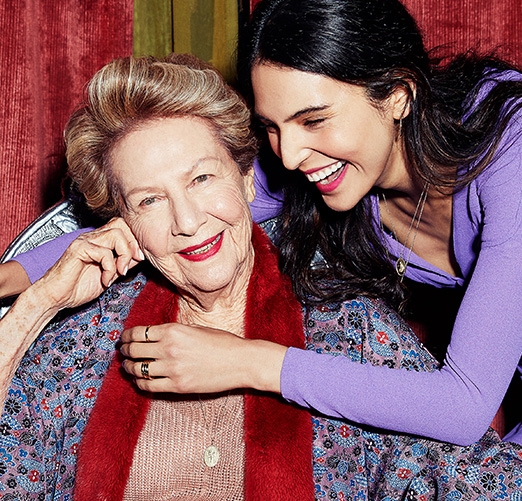 Why the focus on jewellery with The Brave Collection and Zahava?
I was always really interested in design, and then when I was 14 my mom opened up a fine jewelry store. I actually thought it was really boring and was like "oh no, why can't you carry clothes, this is so boring". As I got older, I fell in love with it because it's something so intimate, so personal, and tells such a deep story. There's also something magical about the permanence of it, particularly with fine jewelry, as it will be passed down and becomes so sentimental.
There's a special model in your campaign imagery, your grandmother, how did her involvement come about?
On one note, my grandmother is a muse of mine because she's 92 and she's just amazing. She's been meditating for 40 years, and does yoga and drinks green juice every day. She's just super cool! I wanted to celebrate women of all ages in the look book, and I thought it would be really beautiful to have my grandmother in them also. The spirit of Zahava is really about honoring rituals of the past and passing them on for generations, especially in such a digital age. I was really just thinking that wisdom getting passed down from woman to woman is really intimate, special, and timeless.
POP UP WITH CUSTOMIZATION
November 8 to 11
H Project, On 2
Shop the collection and celebrate your moment to remember with Zahava's Golden Atlas pendant personalized with a diamond on the exact spot your memory was made. Or, engrave a message on the back of your favourite Travellers Token.
Visit the Pop Up at Holt Renfrew Bloor Street, or shop the collection online.